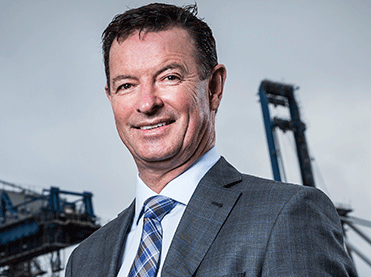 Tony joined Ports of Auckland as Chief Executive Officer in early 2011. He joined the Company with 30 years of experience in shipping and logistics, first with Seabridge in Wellington, and then with Nedlloyd and P&O Nedlloyd.
He has worked in various Senior Management roles in Africa, Asia and Europe, including as European Director of Customer Operations in Rotterdam, before being appointed Managing Director - New Zealand and Pacific Islands in 2002.
Following a take-over by Maersk, Tony served as Managing Director of Maersk - New Zealand for three years.
Tony pursues his own business interests as a director and shareholder of ERoad, a road-user charge solution provider, and is Chairman of NorthTugz Limited.